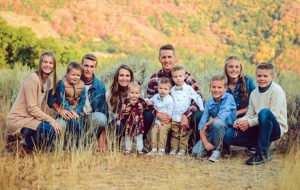 Dr. Jeffery K. Rupp received his dental degree from the Oregon Health and Science University in 2003, graduating with honors and clinical honors. While in dental school, he received a certificate of merit award from the American Academy of Pediatric Dentistry, as well as the Predoctoral Student Award in pediatric dentistry from the Oregon Academy of Pediatric Dentistry. He completed his pediatric specialty training at the Texas A&M University System Health Science Center, Baylor College of Dentistry, the Children's Medical Center of Dallas and the Texas Scottish Rite Hospital for Children. Following his formal training, he was awarded diplomate status by the American Board of Pediatric Dentistry.
While at Baylor College of Dentistry, Dr. Rupp also earned a Master of Science degree in health professions education. He is a member of the American Academy of Pediatric Dentistry, the American Board of Pediatric Dentistry and the American Dental Education Association. Dr. Rupp is also part of the dental faculty team at Primary Children's Hospital in Salt Lake City.
As a board-certified pediatric dentist, Dr. Rupp's life is all things kids. He and his wife, Julie, have nine children and enjoy spending time outdoors, where he will usually be found with a baby on his back hiking the trails of Utah. Dr. Rupp finds great satisfaction in working with children and helping them have a positive dental experience.
As the father of a large family, Dr. Rupp relates well to parents and their desire for their child to receive exceptional dental care. By combining a compassionate, fun and professional approach, Dr. Rupp strives to establish a sense of trust with each patient.
"For my child patients who need the services of an outstanding pediatric dentist, I refer them to Dr. Rupp. His specialty skills are superb, and his genial, gracious nature is exceptional." – Dr. George Pearson, General Dentist, Salt Lake City, UT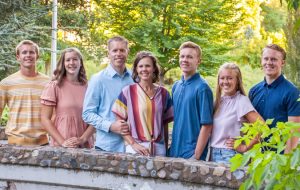 Dr. Michael C. Tew received his undergraduate degree from the University of Utah and graduated with his DDS from Virginia Commonwealth University in Richmond, Virginia, in 2001. His pediatric specialty training was completed at the University of Texas Health Science Center in Houston in 2003. Dr. Tew is board certified as a pediatric dentist and has been honored throughout his dental training with awards and scholarships for his clinical and academic excellence. Through continuing education and advancements in materials and technology, Dr. Tew strives to provide the best comprehensive care to his patients.
Dr. Tew is originally from Bountiful and now lives with his wife and five children in South Jordan. He is an avid skier, biker and triathlete.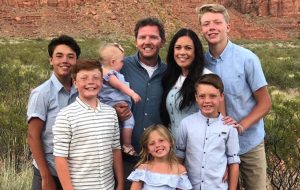 Dr. Burt grew up in Utah and completed his undergraduate work at Brigham Young University. He went to dental school at Creighton and received his pediatric training at the University of Nebraska Medical Center.
His family includes his wife, Kim, and six kids. He and his beautiful wife have been married for over 15 years. Their family likes to be outdoors, enjoying the mountains and beautiful seasons in Utah together. He enjoys coaching and watching his sons and daughter play sports. They are active in football, baseball, basketball and soccer. They love to play board games and visit grandparents and cousins. They also love to cook!